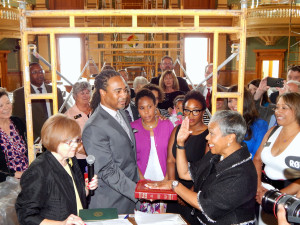 Rep. Janet P. Buckner was elected by a vacancy committee in July 2015 to serve the remainder of the term of her late husband, John W. Buckner, representing House District 40 in southern Aurora. She is a member of the Health, Insurance & Environment and Education Committees.
Rep. Buckner retired from a professional career in 2007 after more than three decades in medical sales, training doctors and other hospital personnel as well as other sales representatives. She has promised to be an advocate on women's health issues.
Early in her career she worked for several years as a speech and language therapist. She has a bachelor's degree in education from Ball State University in Muncie, Ind.
Rep. Buckner has lived in Aurora since 1975. Her family includes her twin daughters, Joy and Jennifer; her son, Jay; Jennifer's husband, Floyd, and Jay's wife, Erin; and three granddaughters.