State Senate Campaign 2020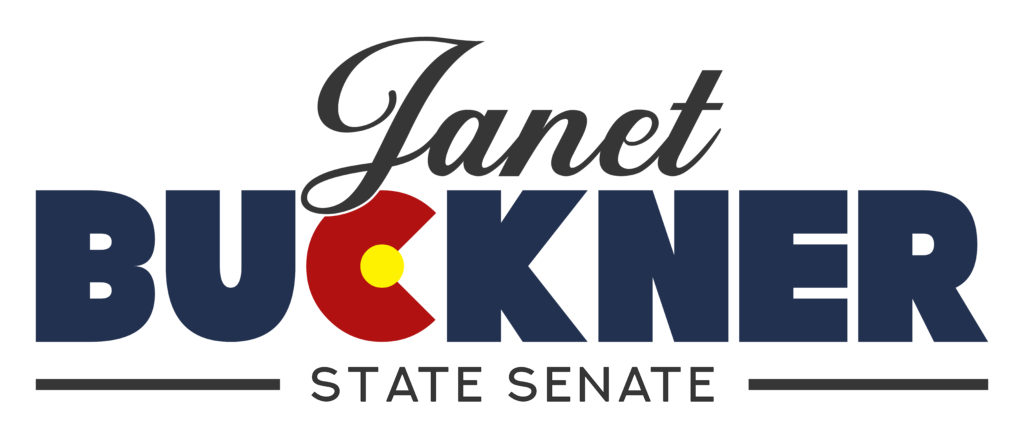 Why I'm Running for Senate District 28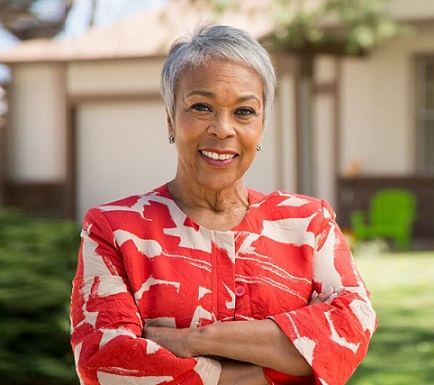 I found a new purpose in life when I became a legislator and started my work for the people of Colorado. When I receive letters, phone calls, and emails from people whose lives have been positively affected by my legislation, I feel that I have accomplished my mission.
My experience in the legislature has prepared me to expand my reach and take on larger responsibilities. I have a proven track record of getting things done, and I always aim to include as many people as possible in the conversation when making decisions. Collaboration comes naturally to me and I've found it to be a necessary component to getting meaningful legislation passed.
The seat I'm running for has been occupied by great lawmakers, and the people of Senate District 28 deserve to have an experienced legislator to build on their legacy. I will always be dedicated to people first and lead with humility, compassion, and resolve. Please join me in my campaign for State Senate District 28!
Sincerely,
Janet P. Buckner
---
Endorsements
(More Endorsements to Follow)
Congressman Joe Neguse
Congressman Jason Crow
State Treasurer Dave Young
Hon. Peter Groff
Hon. Dickey Lee Hullinghorst
Hon. Wellington Webb
Hon. Wilma Webb
Hon. Gloria Tanner
Hon. Suzanne Williams – Former Senator for Senate District 28
State Senator Lois Court – President Pro Tempore
State Senator Rhonda Fields – Assistant Majority Leader
State Representative Alec Garnett – House Majority Leader
State Representative Chris Kennedy – Assistant Majority Leader
State Representative James Coleman – Co-Whip
State Representative Adrienne Benavidez – Co-Whip
State Senator Nancy Todd – Current Senator for Senate District 28
State Senator Dominick Moreno
State Senator Brittany Pettersen
State Senator Jessie Danielson
State Senator Pete Lee
State Senator Faith Winter
State Representative Jeni James Arndt
State Representative Tracy Kraft-Tharp
State Representative Cathy Kipp
State Representative Edie Hooton
State Representative Dominique Jackson
State Representative Mike Weissman
State Representative Susan Lontine
State Representative Barbara McLachlan
State Representative Dylan Roberts
State Representative Jovan Melton
State Representative Leslie Herod
State Representative Tony Exum
State Representative Mike Weissman
State Representative Chris Hansen
State Representative Meg Froelich
State Representative Monica Duran
State Representative Serena Gonzales-Gutierrez
---
Volunteer
Our campaign depends on dedicated volunteers in order for us to emerge victorious. We truly value all of our supporters and volunteers. We hope that you will join us! To volunteer for my campaign for State Senate District 28, please contact my Campaign Manager, Brandon Davis, via email at [email protected]. Let's win this together!
---
Donate
Our campaign will depend on contributions from grassroots supporters like you. To ensure that we are able to contact voters throughout Senate District 28, we will need to staff our campaign and engage in robust voter outreach. In the absence of fully publicly financed elections, our people-driven campaign needs your support. To donate, visit our ActBlue page here: Contribute to Janet Buckner for Colorado. Our contributors and volunteers are the lifeblood of our campaign and I appreciate your continued support.
---
Events & Updates
Our official campaign kickoff event is scheduled for October. More details on this event will be provided soon! If you would like to be a part of our campaign kickoff event, please email [email protected]. Stay tuned for more updates on the campaign as we will be adding to our endorsement list, unveiling our 2020 platform, and rolling out our social media pages. Please feel free to visit the other areas of this site to learn about my legislative accomplishments and priorities in the Colorado State House of Representatives. For immediate updates on the campaign, visit me on Twitter (@repjanetbuckner) and on Facebook (State Rep Janet Buckner).
---
Contact
I want to hear from you! For questions, concerns, or requests, you can contact me via email at [email protected]. In addition, you can reach out to my campaign manager, Brandon Davis, by emailing [email protected].