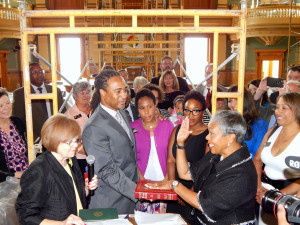 Senator Buckner has lived in Aurora since 1975. Her family includes her twin daughters, Joy and Jennifer; her son, Jay; Jennifer's husband, Floyd, and Jay's wife, Erin; and three granddaughters.
Early in her career she worked for several years as a speech and language therapist. She has a bachelor's degree in education from Ball State University in Muncie, Ind.
Senator Buckner retired from a professional career in 2007 after more than three decades in medical sales, training doctors and other hospital personnel as well as other sales representatives.
Janet P. Buckner was unanimously elected by a vacancy committee in July 2015 to serve the remainder of the term of her late husband, John W. Buckner, representing House District 40 in southern Aurora. She is a member of the Health & Insurance and Education Committees.
Janet Buckner was reelected to serve the people of House District 40 in 2016, and again in 2018. Following her 2018 victory, she was appointed to the leadership role of Speaker Pro Tempore by Colorado House Speaker KC Becker.
In the 2019 legislative session, Rep. Buckner sponsored and passed the historic Equal Pay for Equal Work Act, ensuring that women are compensated equitably for their work. She is dedicated to legislation that addresses health and education inequities and she has proven to be a leader in the state legislature by passing laws to address these issues in a bipartisan manner.
Senator Buckner has always believed in giving all individuals a "seat at the table" with regard to policy and legislative issues. She is dedicated to leading by example with grace, inclusivity, and empathy.